Town Officials
Overview
The Town of Boonville is a Mayor/Council non-partisan form of government. The Board contains 5 Commissioners and the Mayor. Each member represents the community at-large and are each elected directly by the people. Members are elected with a four-year staggered term. The Town Council meetings are held at the Harvey E. Smith Municipal Building the first Tuesday of every month at 7:00 PM.
Responsibilities
The Town Council is the governing body of the Town of Boonville and has all legislative and policy-making powers. The Town Council acts only by ordinance, resolution, or motion. They adopt an annual budget and confirm appointments made by the Mayor. Other responsibilities include appropriating and issuing bonds, awarding contracts, levying assessments against property, and leasing or disposing of Town real estate.
Meet our Board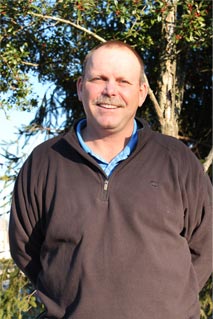 Boonville NC Mayor Rusty Hunter IVMayor This email address is being protected from spambots. You need JavaScript enabled to view it.
After serving 3 years in the U.S. Army, in 1984, Rusty began his career as an enforcement officer with the NC Wildlife Resources Commission stationed in Gastonia. He was promoted to Area Sergeant over Yadkin, Forsyth, and Davie Counties in 1993 and moved to Boonville. In July 2011, Rusty retired as District Captain. In November 2011, Rusty was elected as a commissioner for the Town of Boonville. In June 2012, after the resignation of Boonville's current mayor, Rusty assumed the position of mayor. He was elected as mayor in 2013 and will continue to serve as mayor until 2017.
Rusty and his wife, Regina, have been married for 29 years and have two sons, Blake and Brady. "I want people to know that I'm excited about being the Mayor of Boonville and hope to keep the best interests of the town and its residents at the front of all the town's business and discussions. This is my first experience with local government, and I can honestly say that's it's been very exciting. We have a great little town with a bright future and a lot to offer the people of Yadkin County and the area."
Commissioner This email address is being protected from spambots. You need JavaScript enabled to view it. (2019) - Water and Sewer Commissioner
Commissioner This email address is being protected from spambots. You need JavaScript enabled to view it. (2019) - Streets and Sidewalk Commissioner Commissioner
Commissioner This email address is being protected from spambots. You need JavaScript enabled to view it. (2017) - Administration Commissioner
Commissioner This email address is being protected from spambots. You need JavaScript enabled to view it. (2019) - Police Commissioner
Vacant Commissioner Seat (2017) - Administration Commissioner
Town Meetings
Town meetings are held at the Harvey E. Smith Municipal Building the first Tuesday of every month at 7:00 PM. The meeting room is located at 108 N. Carolina Ave., Boonville, NC 27011. Town meetings are open to the public and allow a time for the public to express comments or concerns to the Town Board.
Periodically, the Town Board will advertise to have a Public Hearing. These hearings are a set date and time for the public to come and express their opinion to the Town Board regarding a specific topic the Town Board is going to vote on at a later date.
The North Carolina General Statues requires the Town to provide notice of meetings and public hearings to anyone who requests the information. The list of individuals and organizations who have requested this service is commonly called "The Sunshine List". To be put on this list, contact the Boonville Town Clerk.